"Leaks don't limit themselves to office hours, neither do we."
24/7 Emergency Service
Everyone who owns a roof knows that roofs leak at any time, day or night. We make sure to be available whenever you need us.
Quick Emergency Repairs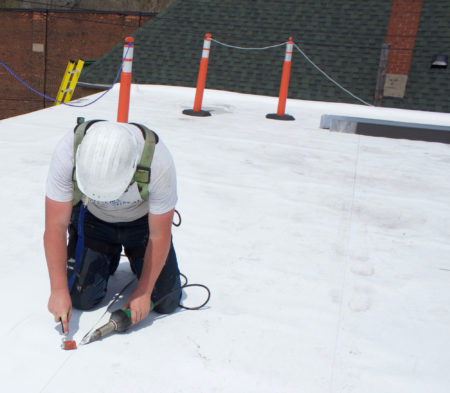 Our roofing experts are quickly able to assess issues and take measures to stop leaks. The focus of these measures is to quickly prevent further damage to the structure and inside of your building and are therefore not always permanent solutions.
Our team will explain the measures taken and how long the solution is expected to last so that you can make plans for more permanent solutions.
Long-Term Solutions
Knowing that everyone's situations are different we make sure to offer a variety of long-term solutions to problems.
These solutions will last varying amounts of time and have different costs associated but we always offer all the options and information, along with our recommendations. We then let you decide which option is best for your circumstances.
Budget Friendly
We know that emergencies happen at the most inconvenient times. Our roofing experts will explain different budget options and the life-expectancy of each solution so that you know your options before making a decision.
Roof Penetration
Many emergency service calls are not about the roof itself but are the result of improper penetrations.
Any time you penetrate your roof (cut a hole for electrical, skylight, HVAC or other reasons) let us come and install the necessary flashing to ensure the continued performance of your roof.
Your HVAC installer is not a roofer. Neither is your electrician. When it comes to protecting your assets, make sure you get the proper expert.